Are you amid planning your next home improvement project? If so, it is likely that you are having difficulty determining which tasks should be included in this upcoming project. To play it safe, most homeowners will include a mixture of tasks that cover the exterior and interior. Whatever the case may be, it is best to start with a budget and work up from there. When it comes to improving the exterior of your home, there is no better way to do it than with new gutters.
Improve Curb Appeal
There is nothing more of an eyesore than sagging, rusted gutters. Even if you just added a new coat of paint to the exterior of your home, it will be difficult to draw attention away from those damaged gutters. Improving the curb appeal of your home will only require one final task. That task is no other than gutter replacement. And, if you are truly determined to stay on budget you can make this a DIY project.
Cost-Efficient
Gutters are very cost-efficient. You are probably wondering how this is possible. Well, when you consider how many resources are put into cleaning leaves and other debris out of gutters, it can be a rather expensive job. Every time you clean your gutters, you are utilizing valuable resources, such a water. Fully sealed gutter guards like those made by K-Guard require little to no maintenance, which will save you a lot of money on your water bill over time.
Decreases Mosquito Infestations
Continuous gutters also help reduce the development of mosquito infestations. As you should already know, mosquitoes love standing water. In fact, they prefer these environments because they are great for breeding. Since continuous gutters are completely sealed, mosquitoes will have no access to standing water that is left over from the rain. When you install your new gutters, you will never be left dealing with a mosquito infestation due to standing water.
Increases Home Value
What most people do not know about new gutters is they can increase the value of a home. Even if you invest in a knockoff brand, it will make your home more valuable. Of course, if you want to get the most out of this project, you will need to invest in continuous gutters. At this point, you are still probably concerned about staying on budget. This is only typical, but if you take advantage of the coupons and discounts offered by gutter manufacturers and installers, it will be possible to keep within your budget and maybe even save some money in the long run.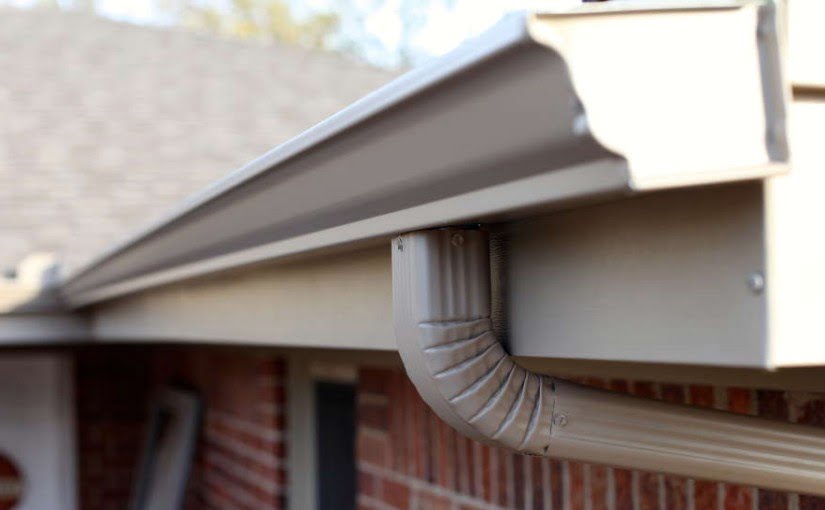 Alleviates Ice Dams
Gutters that are not installed properly will have stagnant water problems. During the summer, that stagnant water will attract insects, birds and rodents, such as mice. And, during the winter it will freeze into what is known as an "ice dam". While new gutters will not totally eliminate this problem, they will help alleviate gutter freezing and ice dams by keeping debris out.
Offers More Fire Protection
Homes in fire-prone areas can definitely benefit from continuous guttering. How is this possible? Well, open gutters collect a lot of debris, such as small twigs and dried leaves. This debris is considered a fire hazard, especially in areas that are prone to brush and bush fires. Embers are known for traveling long distances, which means they can make their way to your clogged gutters without a lot of effort. Continuous gutters will act as a physical barrier against the dried debris and embers.
Prevents Premature Corrosion Damage
Continuous gutters are not prone to premature corrosion and rust damage like open gutters. Since they are completely sealed, leaves and twigs will never be an issue. This debris, when left sitting inside of gutters, will cause premature corrosion and rust damage. Sealed gutters offer a much longer service life than open gutters, which will prevent the need to have them replaced every few years.
No Backwater
Clogs are known for causing water to back up in gutters, resulting in overflow. If the water does not have anywhere to go, it will penetrate into your roofing system. Over time, the backwater will lead to roof damage.