Are you building a new house or commercial property and looking for a roofing contractor? Or do you want to repair an old roof? Choosing the right roofing contractor for your project is an important step in guaranteeing success. That's why you need to put much thought, time, and resources into finding the right company to work with. As a guide, here are 7 important tips that will help you find the right roofing contractor for your project.
1.Consider Your Needs
Choose a roofing contractor who specializes in your needs. Don't fall for hearsay or "we can do this project" promises. If you want a flat roof, find a contractor who has successfully installed a flat roof before. Do you want to install new shingles on the roof? Find a contractor who has handled repairs in the past. Always ask for photos of previous installations like yours to ascertain that the contractor can deliver as they claim.
2.Get a Licensed Contractor
Licensing is a big deal in roofing installations. Working with an unlicensed contractor can leave you at a disadvantage. First, they may not understand local roofing standards and regulations. If they install a roof that does not comply with local regulation, you will have a run-in with the authorities. Licensing also verifies that a contractor is legit. Always ask to see proof of licensing before hiring the contractor.
3.Go Local
As you look for a roofing contractor, try to find one within your local area. One advantage of working with a local roofer like Delta Home Construction is that they have worked with various homeowners or commercial developers in your area. They can point you to projects they have done before and give you a glimpse into the quality of their services. Additionally, with a local contractor, you can easily contact previous clients and ask about their experience with the roofing company.
4.Don't Make Price the Determining Factor
Your budget is always a key factor to consider when choosing a roofer. However, it shouldn't be the only determining factor. You will come across roofers who offer appealing quotes that are significantly cheaper than the market price. Avoid these at all costs as they may end up delivering low-quality services. Research the market to find out the prevailing prices and use this range as a guide when choosing your contractor. Don't settle for the cheapest—cheap is always expensive in the long run.
5.Get Multiple Estimates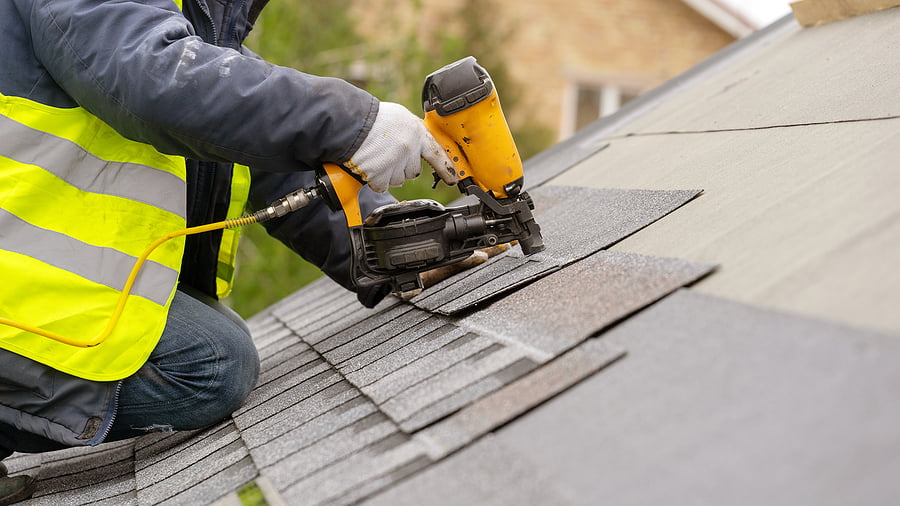 You can only compare roofing services by getting quotations from various companies. Don't hire the first one you find even if their services and pricing is within your budget. Approach three or more potential companies and find out about their services. Ask for free estimates and compare their services. At this point, you can narrow down to one or two companies that are most suited to your needs. Online roofing calculators can also help you figure out what is expected from each estimate. Researching and talking to various companies gives you an opportunity to access quality roofing services at competitive pricing.
6.Ask About Insurance
A roofing project is usually involving. A lot of expensive materials are used. The task can be dangerous as it involves working at height. The last thing you need is to incur losses due to damages or personal injury lawsuits that have nothing to do with you. Work with an insured contractor. Their insurance should cover the entire project, including roofing materials. It should also cover all workers who will be attached to the roofing work.
7.Get Everything in Writing
A roofing project is not one to undertake after word-of-mouth promises. If something goes wrong down the road, your contractor can deny liability on the basis that there is no evidence. Therefore, get everything in writing. Whether you agree on a 10% discount or decide that a proportion of the funds will be released upon completion, ensure that the details are documented. Doing so will prevent future misunderstandings.
Final Thoughts
Hiring a roofing contractor may seem like an easy task, but it is one that should be taken with a lot of weight. The roofer determines the quality of the roofing structure that you get. Have these things in mind before hiring the roofer. Take your time to vet the roofer and get testimonials so that you may hire the best contractor for the task.